Destiny's Child members began their musical endeavors with, Knowles, Rowland, LaTavia Roberson and LeToya Luckett. They were signed in 1996 to Columbia Records as Destiny's Child. Destiny's Child was launched into mainstream recognition following the 1999 release of their best-selling second album, The Writing's on the Wall, which contained the number-one singles "Bills, Bills, Bills" and "Say My Name".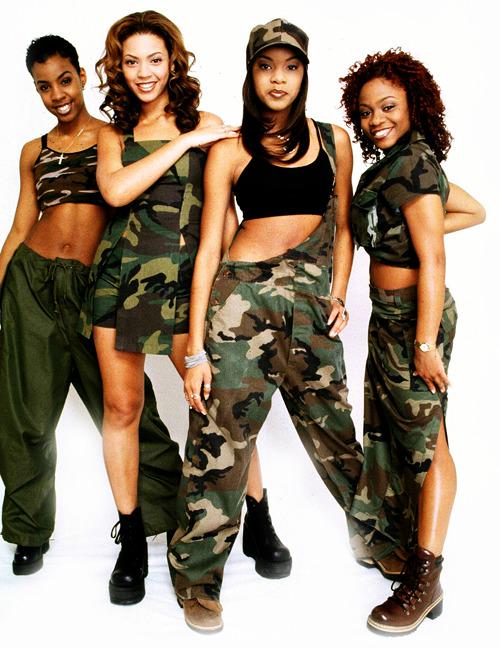 The group reshuffled and Michelle Williams joined with Beyonce Knowles and Kelly Rowland to form a trio.

Their third album Survivor, which contains themes the public interpreted as a channel to the group's experience, contains the worldwide hits "Independent Women", "Survivor" and "Bootylicious". In 2002 they announced a hiatus and re-united two years later for the release of their fourth and final studio album, Destiny Fulfilled (2004). Destiny's Child has sold more than 60 million records worldwide to date. Billboard magazine ranks the group as one of the greatest musical trios of all time, the ninth most successful artist/band of the 2000s, and placed the group 68th in its All-Time Hot 100 Artists list in 2008.
Destiny's Child – Bills, Bills, Bills
Destiny's Child – Survivor

Destiny's Child – Bootylicious
Destiny's Child – Lose My Breath
Destiny's Child – Soldier